Yesterday's post brought enough "atta boys" and amateur renditions of Bette Midler's "Wind Beneath my Wings" that there is no way for me to back out now.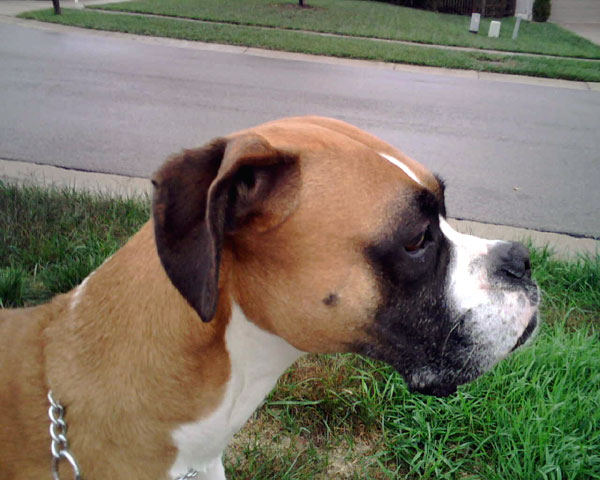 My walk partner today is the lovely Belle - the most scared dog in the world.
Here she's wondering if the car driving towards us is full of bad guys or not.
Flight instinct is about to kick in. She actually didn't do too badly other than the
occasional jump at random sounds of nothing.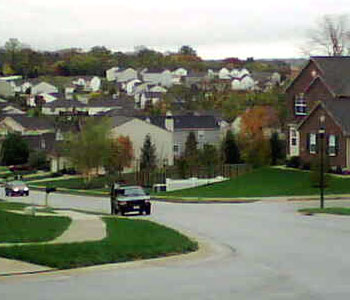 It's a quiet, overcast, cool, drizzly day today in middle America.
There wasn't much else that was worth a picture. I'll try to do better the rest of the week. I've noticed some nice Halloween displays and one house had a huge Jack-O-Lantern. I took a shot of it yesterday, but it didn't turn out well. I'll target that for tomorrow.