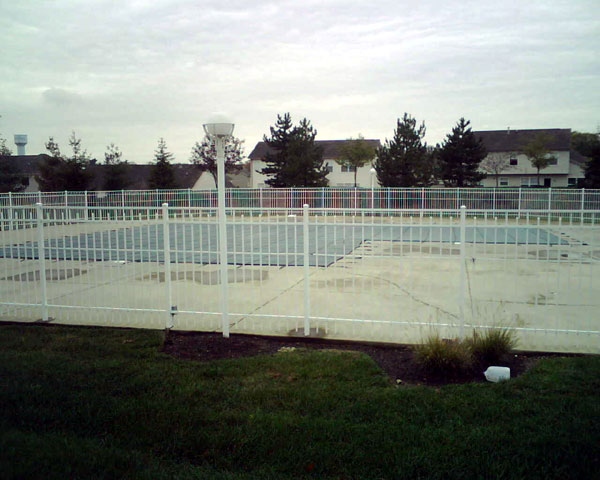 Yet another example of the summer having passed. The pool is all boarded up.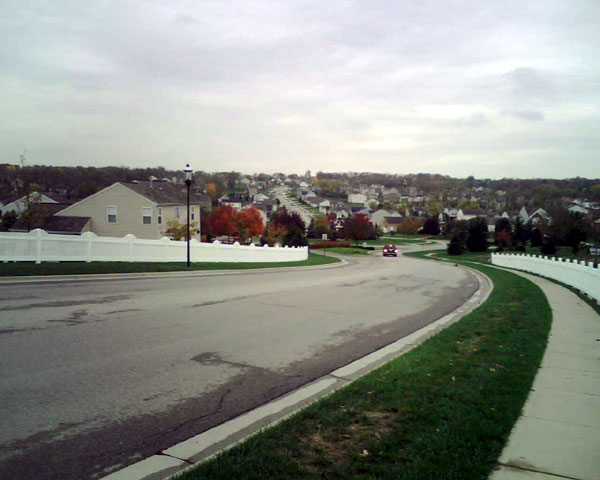 Yes, it is another drizzling, overcast, dreary day in middle America. Once again
I was able to squeeze a walk in between showers.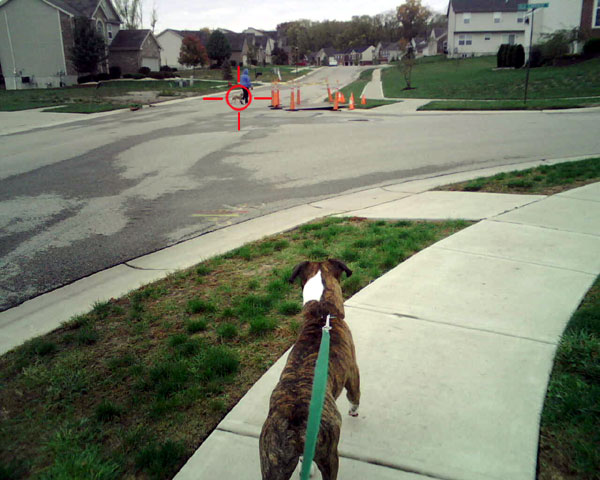 I'm sure you were wondering who my walking partner today was - it was none
other than Brutus, the ladies man. In this picture Brut is starting to get his
prance on after spying a "lady" ahead of us with his super (patent-pending)
Bionic LadyVision.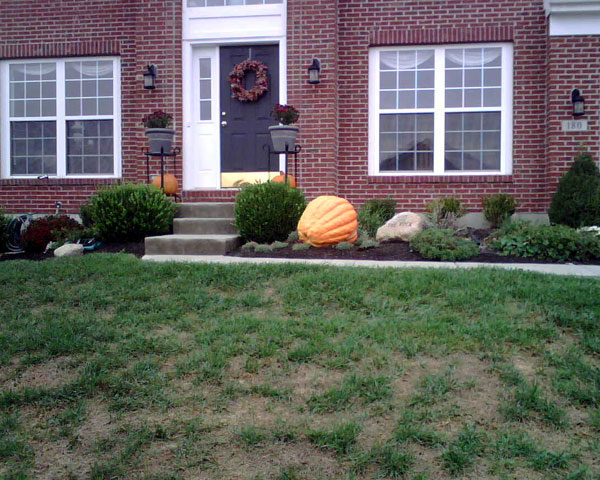 Great growing gourds, Batman!
Holy humongous Halloween hijinks, Batman!
I've got plenty more. I could keep this up all day…