This will be the last of the daily posts of my walk experiences during lunch. My adventures are not nearly as exciting as I make them out to be and I'm afraid that you, my favorite reader, will grow tired of my shtick if consumed on a daily basis. I will, however, still carry my phone with me and snap pictures of interesting things when they pop up.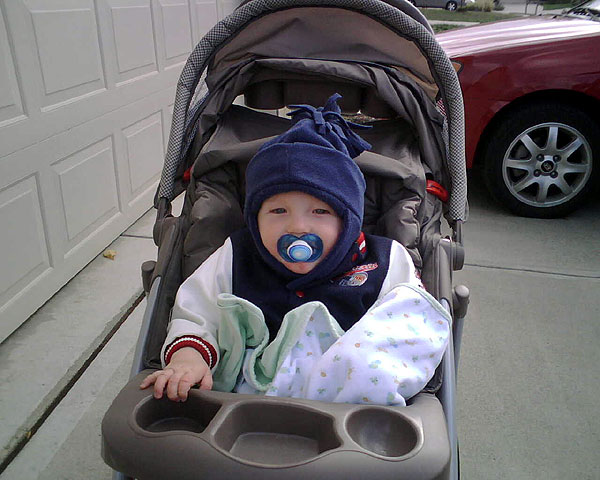 Today my walk partner was Tucker once again. Here he is modeling the latest in
infant cold gear. Cute hat, huh? I was wearing a matching one. A lot of people
gave us odd looks - I bet it was him wearing that goofy hat. Poor little guy. Some
guys can pull off a goofy hat look, some guys can't.