I spotted a nice looking template this morning in my OpenDesigns.org RSS feed that I think would make a great CS2007 blog theme.
The template is called Snow Flakes and you can see a preview here. Below is a screenshot.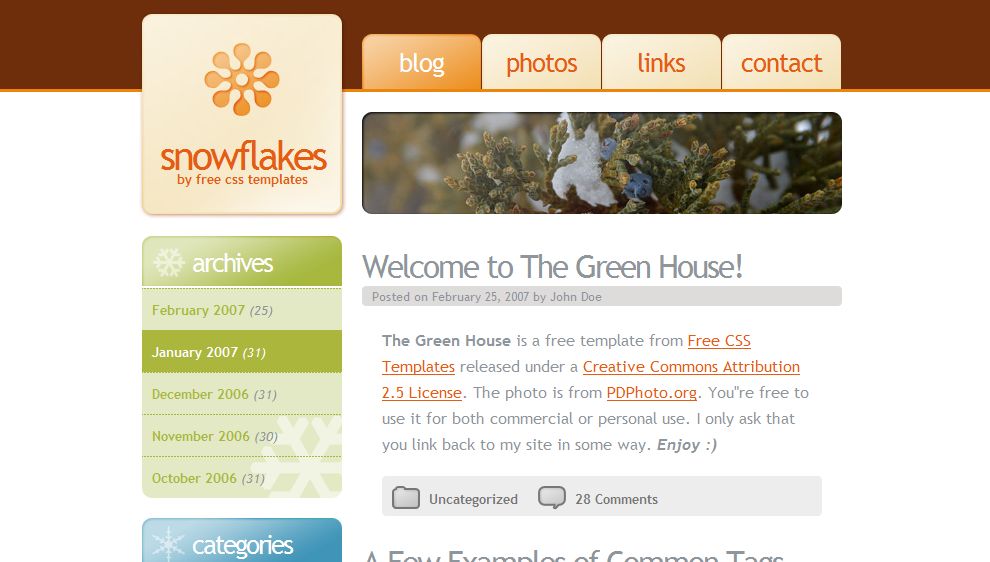 I like the colors and the layout, but the one thing I think I would remove would actually be the snow flake artifacts, the layout's namesake.
I'd like to take a shot at making a CS2007 blog template from it, but if someone beats me to it then that's all the better. :)