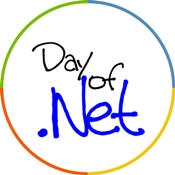 It's been a couple of weeks since CodeMash. Since then I've had a little time to collect my thoughts and reflect. In addition to the normal things that you'd expect to get from a great conference like CodeMash (like some education, meeting some great people, and some great converstations) I put together this list of some other things that might happen to you at a cool event:
1. Attend CodeMash, win an Xbox 360. I have nothing more to say about that especially since Joe walked away from CodeMash with a Wii last year.
2. Attend CodeMash, get offered an opportunity to work for a company much cooler than your current employer. There were tons of recruiters at CodeMash, both from regional consulting companies and national organizations like Amazon. And they were great people. I was glad they were there. I'm not talking about them, though. I'm talking about normal dudes (and ladies) in the crowd always on the lookout for smart, talented, extraordinary people like you to join their organization. I'm always looking for someone who I think would be a good fit for our team and could add something to the Telligent skillset. I'm not saying that I'll recommend someone from every event that comes around, but you never know. Look me up; start a conversation; I love smart people. I look like this. I know that I'm not the only one there doing the same.
Additionally, there were at least a couple of people attending the event who I highly suspected were "real" recruiters. Handing out beers at the bar like money is no object is usually a pretty good sign. :) 
3. Attend CodeMash, get motivated to get more involved in the community. I want to do more. It's only been two years ago that I became aware of my great local and regional .NET user groups and the awesome regional events like Day of .NET. Our regional developers are freakin' awesome, too. In those two years I've become a lot more involved, attended lots of user groups, attended all the great local events. I want to do more, though.
I recently offered my services (no jokes please) to both the Dayton .NET Dev Group and the Cincinnati .NET Users Group (CINNUG). I was accepted as the Secretary for the Dayton group and barring any setbacks or objections from the other directors, I should soon be a Director of CINNUG, too.
See what great things CodeMash and other events have to offer: prizes, jobs, and a sense of belonging. What more could you ask for?
Want to make that special feeling last all year long? The Central Ohio Day of .NET 2008 is coming soon. It will be held at the Roberts Centre in Wilmington, OH on Saturday, April 19th.  Wilmington is centrally located on I-71 between Cincinnati, Dayton and Columbus. Submissions for topics are being accepted now and must be submitted by March 1st. Interested in sponsoring? Take a look at the Sponsorship Prospectus.
I also highly recommend that you attend a meeting or two at the Dayton .NET Dev Group and the Cincinnati .NET Users group. You'll learn something, have fun, and eat some good pizza (LaRosa's is served at CINNUG and Marco's is served at Dayton .NET).