I got an email from Amazon a couple of days ago. Normally I don't pay any attention to advertising emails, but since it was Amazon I thought that I would take a look. There might be a new book they recommend that wasn't on my radar screen yet.
What I found was the following: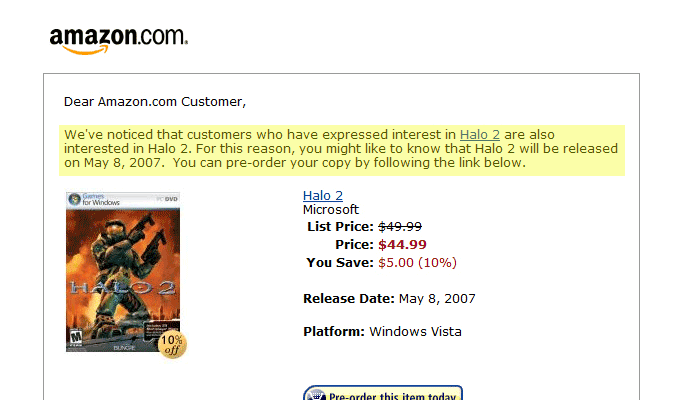 The text reads:
We've noticed that customers who have expressed interest in Halo 2 are also interested in Halo 2. For this reason, you might like to know that Halo 2 will be released on May 8, 2007.
My first thought: "Well, Duh."
After looking further I realized that they were recommending the windows version of the game to me since I'd bought the XBox version of the game from them.
They should review the generated copy for those emails a bit better to make sure they make more sense.