This is part 1 in a series about building an Eco-Friendly Economical Windows Home Server.
Part 1: In search of an Eco-Friendly Economical Home Server
Part 2: In search of an Eco-Friendly Economical Home Server 2, Electric Boogaloo
Part 3: A Cheap and Green Windows Home Server
Part 4: Ordered parts for Eco-friendly Economical Windows Home Server
Part 5: Can I get a Mulligan on the Case Order?
Part 6: Adding a 1TB Drive to my WHS
[Update: I reconfigured my "dream machine" in this follow up post] 
I ordered the 120-Day Evaluation version of Windows Home Server last week. I got the DVD in the mail earlier this week and it's been sitting on my desk staring at me, daring me since then.
Like most geeks, I've got a house full of computers (desktops, laptops, routers, wireless routers, XBox and more). One of the things on my To-Do list for quite some time is to implement some type of file sharing and backup strategy. Anything would be better than the spaghetti of mapped drives and cheap cron software that currently serves those purposes. DFS (Distributed File System) in Windows 2000 Server helps out some, but its not the answer. And yes, I still have one of those running.
The promise of Windows Home Server is a godsend to me. So last night I jumped on NewEgg and started putting the hardware together. Yes, I could just buy one of the HP SmartMedia devices, but I'm a geek. I must build it.
I'm looking for small, quiet, low power, and as economical as possible. I know I'll have to make some concessions given those parameters. My budget is under $500 dollars given that I'll have to shell out another $150 for the software once my eval is over.
Below is what I've put together so far: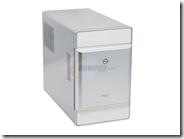 ASUS T3-M2NC51PV AMD Socket AM2 Barebone
$179.99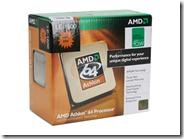 AMD Athlon 64 LE-1600 2.2GHz Socket AM2 45W Processor
$44.99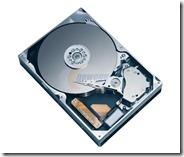 Western Digital Caviar GP 500GB 3.5" SATA 3.0Gb/s Hard Drive
$94.99 x 2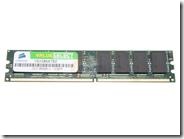 CORSAIR 1GB 240-Pin DDR2 667 (PC2 5300) Desktop Memory
$17.99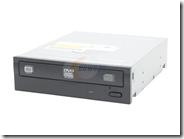 LITE-ON 20X DVD Burner, 12X DVD-RAM Write, Black IDE, DH-20A3P-08
$26.99
The RAM and CPU are a package deal - save $10. I could go cheaper on the DVD drive by $10, but that is the cheapest one with a white bezel. Foregoing the DVD drive completely is an option, but it's a "nice to have". I could go cheaper on drives, but I like going with the "Green Power" drives for this application. I'm not a memory snob so the Corsair ValueSelect is fine by me. I always try to stick to some kind of recognizable brand of memory and I've never had a stick go bad on me. I've read from several people that any more than 1GB of RAM is a waste with WHS. I could go dual core on the CPU, but to get a 45W dual core I'd have to go a bit more expensive. The single core 2.2GHz should be sufficient for a file/backup server. Reviews say the case is fairly quiet - I could get a silent one and upgrade the power supply, but those would set me back another $100. I know I could probably go with a much cheaper case, a regular desktop slimline, but I want to keep it small and quiet.
After shipping it weighs in at at just under $460.00. Not too bad.
What do you think? Any suggestions? Any room for improvement without sacrificing budget?