This is part 4 in a series about building an Eco-Friendly Economical Windows Home Server.
Part 1: In search of an Eco-Friendly Economical Home Server
Part 2: In search of an Eco-Friendly Economical Home Server 2, Electric Boogaloo
Part 3: A Cheap and Green Windows Home Server
Part 4: Ordered parts for Eco-friendly Economical Windows Home Server
Part 5: Can I get a Mulligan on the Case Order?
Part 6: Adding a 1TB Drive to my WHS
What a difference six months makes in the price of run-of-the-mill computer desktop hardware. In my last article the cheapest I could get a decently powerful Home Server setup was for about $470 including shipping. By the time I added the $149 cost for Windows Home Server I was in the same ballpark as the HP MediaSmart Home Server setups, though it was a little greener and a little more powerful. Still, it didn't make a lot of sense to go ahead and do the build.
Fast forward 8 months and with a little tweaking of chosen parts I was able to order a kit with better specs than the $650 version of the HP Home server for just over $300. That price does not include the cost of WHS itself ($149), but I'll be enjoying a 120-day eval for a couple of months so I can defer that cost. Even if I included it, though, I'd still be at only $450, which is about $200 less than the similarly spec'd (yet still not as much RAM or CPU and not as green as my setup) HP MediaSmart EX 475 at around $650. At $200 less and better specs the timing is right for me to pull the trigger and do it. 
Here are the parts I ordered a few nights ago from NewEgg. I should receive everything this week so I plan on putting it together next weekend and then basking in the wonderfulness that is promised with WHS.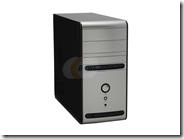 HEC 6K28BS Black / Silver 0.8mm SECC Steel MicroATX Mini Tower Computer Case - Retail
$42.99
Shipping: $11.99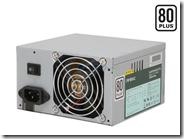 Antec earthwatts EA380 380W ATX12V v2.0 80 PLUS Certified Active PFC Power Supply - Retail
$29.99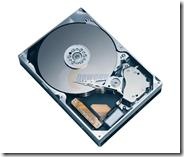 Western Digital Caviar GP WD5000AACS 500GB 5400 to 7200 RPM 16MB Cache SATA 3.0Gb/s Hard Drive – OEM x 2
$64.99 x 2
Free Shipping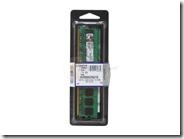 Kingston 1GB 240-Pin DDR2 SDRAM DDR2 800 (PC2 6400) Desktop Memory - Retail
$15.49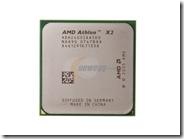 AMD Athlon X2 BE-2400 Brisbane 2.3GHz 2 x 512KB L2 Cache Socket AM2 Dual-Core Processor - OEM
$39.99
Free Shipping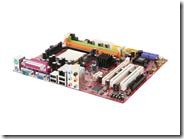 MSI K9A2GM-F V3 AM2 AMD 740G Micro ATX AMD Motherboard - Retail
$52.99
Open Box:
$36.76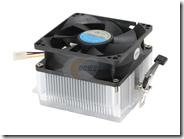 MASSCOOL 5F9001B1H3 80mm Ball CPU Cooler - Retail
$9.99
CASE: I wanted a case that was small(ish), looked pretty good, fairly quiet, and could hold 4 internal hard drives. The case I chose has a nice clean look, got good reviews on NewEgg, and it is fairly small: about the same size as the HP MediaSmart boxes. Over the next week I will re-review blog posts and articles I've read in the past about building a quiet PC.

POWER SUPPLY: I wanted an 80+ certified power supply in about the 300W range. I had been looking at the 300W Seasonic at about $40. But then I saw the Antec Earthwatts on sale for $30 and I couldn't pass up the $10 in savings. Plus I've read in a couple of places that Seasonic makes those power supplies for Antec. That may or may not be true, but even if it isn't true the two must be very close in quality for the comparison.

HARD DRIVES: I'm sold on the Western Digital Green Power drives for this application. I got two 500GB drives at $65 each. These things were over a hundred dollars each 8 months ago. With the price of the 1TB versions at just $129 I came very close to going with two of those instead. Personally I would have done that, but the WAF (Wife Acceptance Factor) played a big part in that specific decision.

RAM: The HP WHS boxes come with just 512MB of RAM, even the higher end box with 1TB of drives, so I figured that is a good place to start with my setup. I could have gone with 2GB of RAM here for $30, but I figure that 1GB is good enough for now and if the box needs more I can easily and cheaply add another 1GB stick later.

CPU: I think that the AMD Athlon X2 BE-2400 may be the perfect CPU for this setup. It is 2.3 GHz, dual core, 512KB L2 Cache AND it's rated at 45W – the same as the AMD single core processers. Plus it was only $40! So basically for the same price and footprint as a single core 1.8 GHz Sempron (like what is in the HP boxes) I was able to go with faster dual cores and more L2 cache. That is a no-brainer!

MOTHERBOARD: The minimum specs that I wanted for a board were MicroATX, AM2 processor, 4 SATAII connectors, support for at least 4GB of RAM, onboard Gigabit Ethernet, and lots of USB connectors. I chose the cheapest name-brand board that met those requirements and had good reviews. I was also lucky(?) enough to find an open-box version for $15 less. The jury is still out on whether the open box version was a good choice – I'll let you know the answer to that after I assemble and make sure it isn't DOA.

CPU COOLER: Since I ordered an OEM CPU it doesn't come with a cooler. I chose one similar to the OEM style that was cheap and got good reviews. It should meet my needs fine.

OTHER: The reviews I read about the HEC/Compucase case that I selected said that the rear case fan was sufficient and rather quiet (surprising for one that's included in a case) so I'll delay purchasing any additional or replacement case fans for now.  
The total price for everything that I ordered was right about $310 (I added 2 SATA cables that I may or may not need) and was about $330 after shipping. Had I not added the SATA cables and gone with an AMD single-core Sempron (saving $10) the total price including shipping would have been right around $300.
I'm very pleased with the parts and the value. Hopefully I'll be just as pleased with the end result. I plan a follow up with notes on the build after next weekend.
I'm excited. I cannot wait for the BBT (Big Brown Truck) to show up at the door with my box(es) of parts.